Virgin Atlantic refuse to pay BAA fees over Heathrow snow chaos row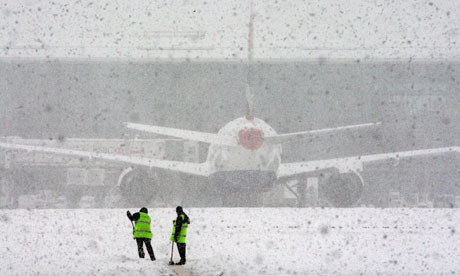 Sir Richard Branson's Virgin Atlantic is refusing to pay the fees to Heathrow's airport operator BAA because of its "slow reaction" to last month's heavy snow.

The airline says it will not pay any airport fees before the end of BAA's full inquiry, due at the end of March.

Thousands of passengers (occluding your's truly) had their Christmas travel plans crushed as Heathrow was at a standstill for days, costing the airline industry millions.

Virgin - one of BAA's biggest customers - and other airlines have been very critical of the length of time it took to clear planes for take-off following the disruption.

But BAA said: "Heathrow's conditions of use do not provide any basis for Virgin Atlantic or any other airline to withhold airport charges."

The fees Virgin are withholding are said to amount to less than £10m.

Last week, British Airways said the part-closure of UK airports had cost it £50m.
groups:

tags: