Google Street View goes underwater at Great Barrier Reef with Seaview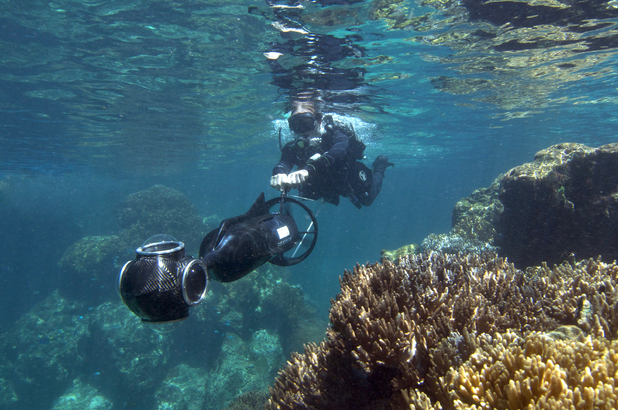 Australia's Great Barrier Reef is the largest natural coral formation on Earth filled with beautiful and intriguing sea creatures that you'll soon be able to see it in all its glory — from the comfort of your desk.
The Catlin Seaview Survey, a collaboration between Google, the University of Queensland, and the Caitlin Group is a pioneering project which will carry out the first comprehensive survey of the Great Barrier Reef, with 360-degree images from the underwater experiment to be made available online.

Using a similar approach to Google's Street View, The Catlin Seaview Survey aims to document and reveal the composition and health of the coral reefs on the world's largest coral reef system at a depth range of up to 100m.

Alongside gathering scientific data, the project also hopes to capture the public's imagination with a string of 360-degree underwater panoramas which, when stitched together, will enable people to "choose a location, dip underwater and go for a virtual dive at all of the locations visited by the expedition".

Google will create a "Panoramio" for the project, which will enable the photos to be uploaded, linked to their locations and then made available to millions of people.

Eventually, there will be around 50,000 panoramas available from the survey through Google, and the project will have its own YouTube channel and the ability to broadcast Google+ Hangouts via livestream from the ocean floor.
groups:

tags: