A Bank with No Overdraft Fees
Free overdraft

with Overdrive™
You can overdraft up to $100 for free with Overdrive™ when you sign up for a Current premium account and receive a qualifying direct deposit. No fees, no catches. We've got you covered.
Sign up in less than 2 minutes
how to get

Overdrive™
Sign up for a Current
Premium Checking Account
Enroll in Direct Deposit
Receive paychecks via Direct
Deposit of at least $500/mo
how
it works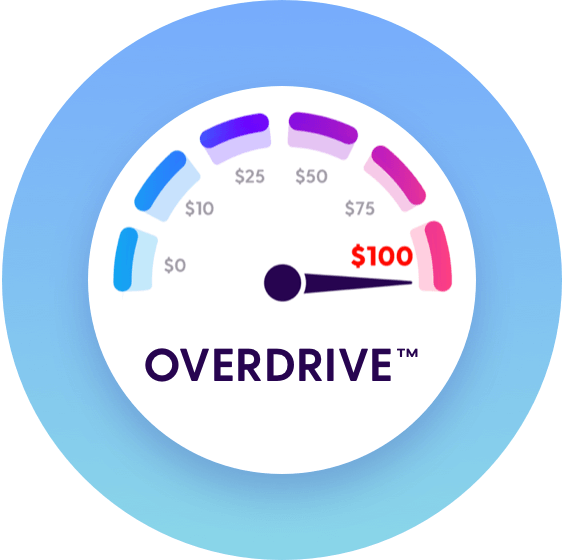 With a purchase that exceeds your balance, Current covers the cost up to your Overdrive™ limit.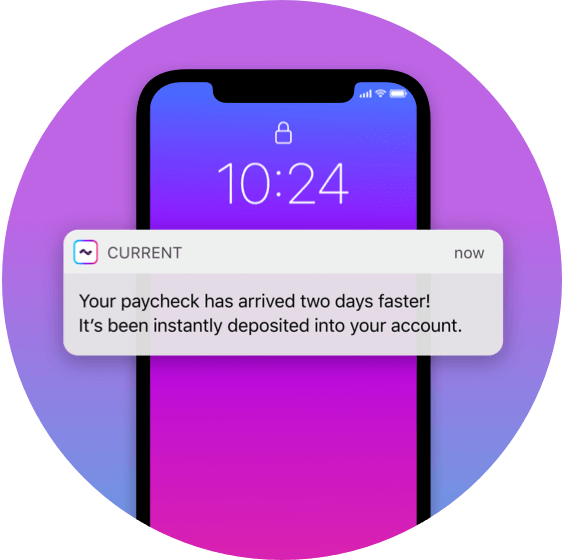 Your next paycheck in Current will apply those funds to your negative balance.
*Note Overdrive ™ only will work with debit card purchases. ACH and Current Pay transfers, ATM withdrawals and checks don't apply.
Customer
reviews
"Easy to use, looks amazing and love getting my checks two days early. This app was very much needed."
"Love it. Easy to use. No hidden fees."
"I absolutely love this card, it's super easy to sign up and use. Love that it gives me my balance every time I use it!"