Make the most of your money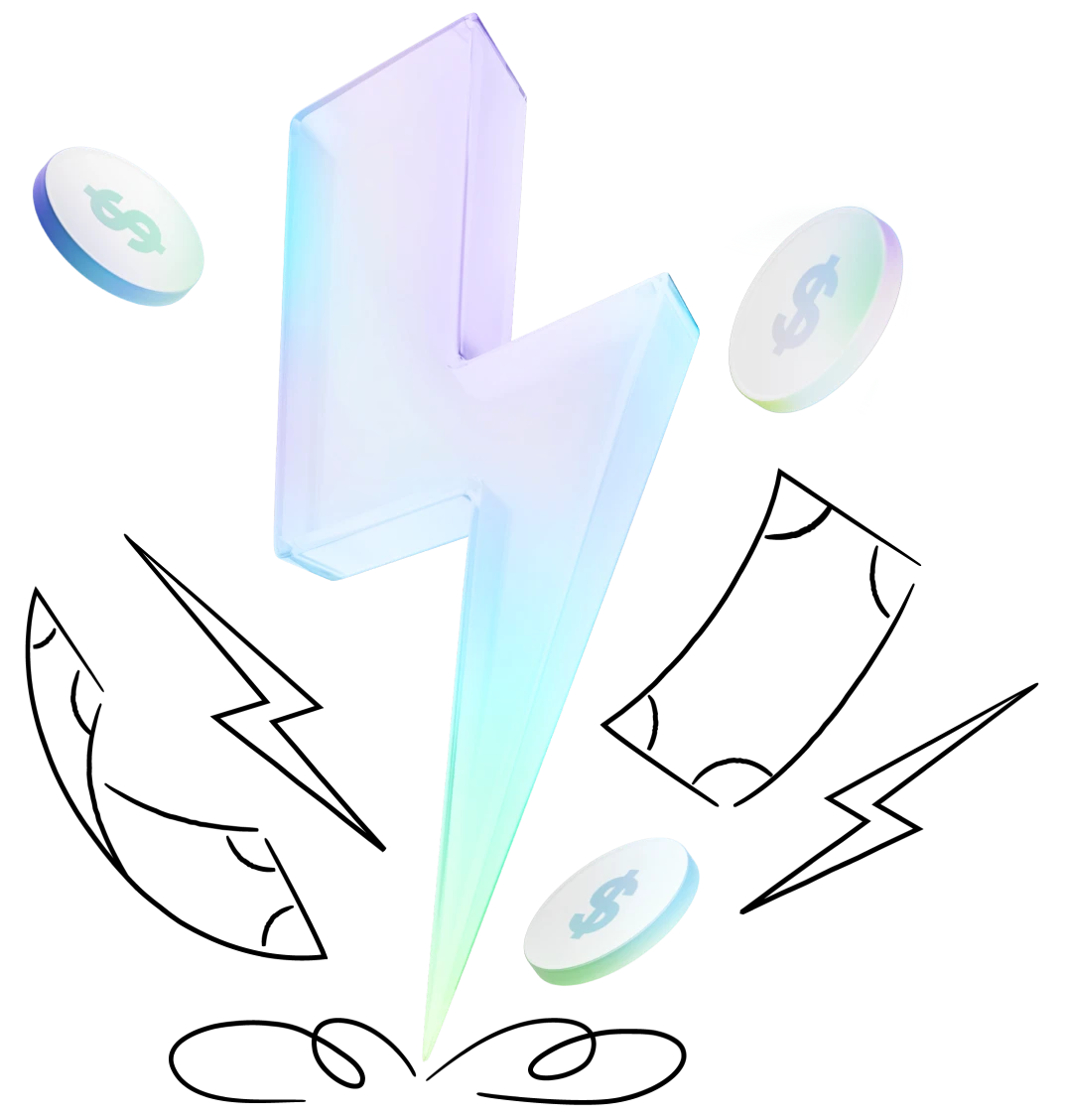 Get paid up to 2 days faster
When it comes to your paycheck, every day matters. With direct deposit you can get your paycheck up to 2 days faster, so you get the money you need exactly when you need it.
Fee-free overdraft
Life happens, and overdrafts do too. We never charge you money for not having it. Just set up and receive a qualifying direct deposit to get fee-free overdraft, so you know you're covered.
Earn points on swipes
Get rewarded and spend smarter. Earn up to 7x the points on card swipes at over 14,000 participating merchants, then redeem them for cash back in your account.
Skip the fees
We'll never charge you money to use your money. Simple as that.
No minimum balance fees

No overdraft fees

No bank transfer fees

No in-network ATM withdrawal fees

No instant transfer fees with Current Tags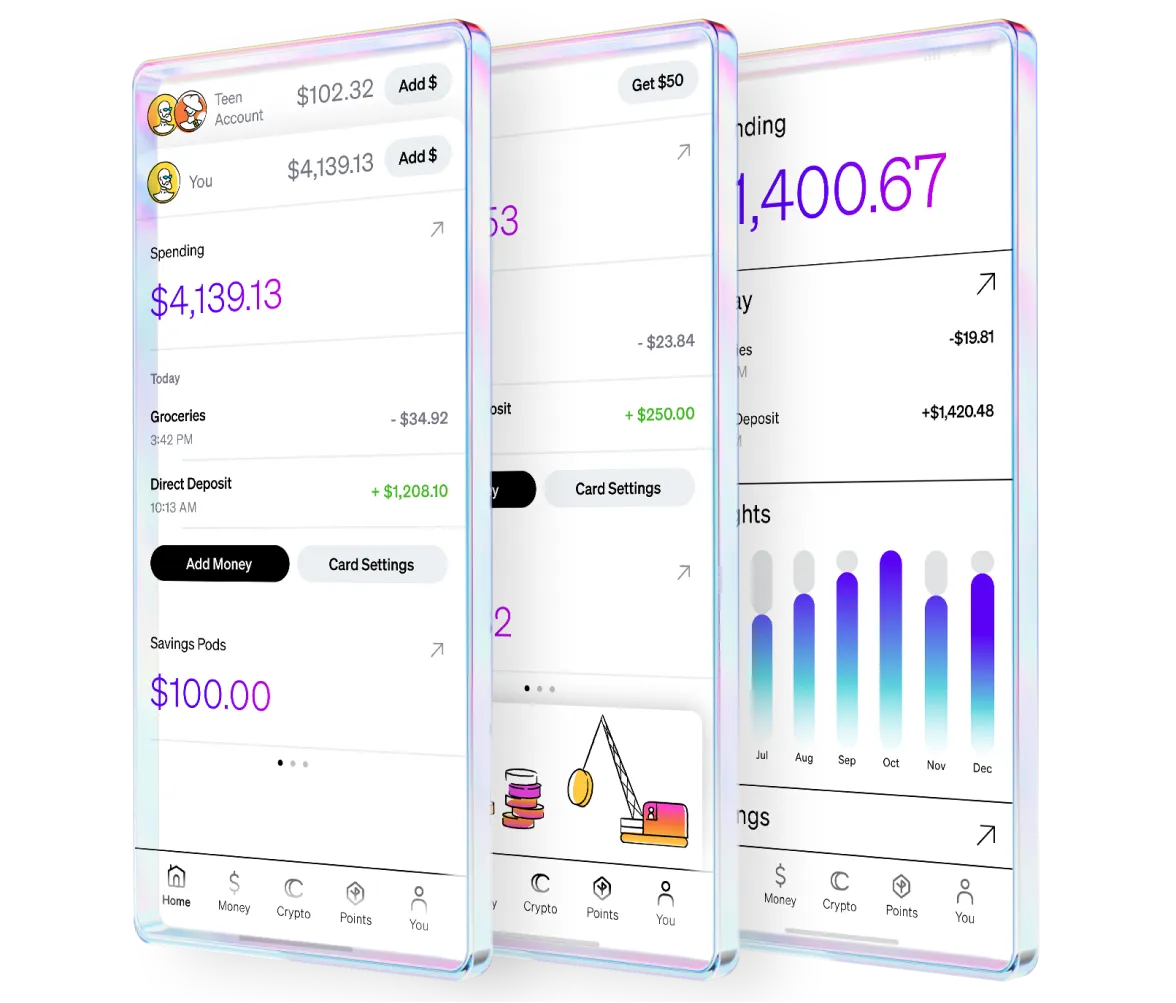 Get the whole family on Current
Give your kids the financial freedom they want, with the visibility and security you need. Transfer money directly to your teen's account, assign chores, get notifications when they swipe, or block merchants.
Do even more with your money
Gas hold removals

Gas stations put a hold on your account to make sure they receive payment. We instantly remove those holds on your card so your money is available to you right away.

Mobile check deposit

Time is money. We help you save more of both. Just take a picture of your check in the Current app and we'll add the funds to your account without having to go to a bank or ATM.

Spending insights

Spend smarter with money management tools like Insights that help you track your spending, and budget your money.

40,000+ fee-free ATMs

It shouldn't cost you money to get your money, so we give you access to over 40,000 in-network Allpoint ATMs without fees.
Join over 4 million members
Best card I ever had no overdraft fees get my deposit 2 days early as they say. I love it ♥️
Been with Current for quite some time now. Overall great experience! Love the option to chat with support within the app for any issues. Really love that Current is now offering Cryptocurrency! Really awesome guys!!
If your looking for an alternative to banking and you want to save seamlessly, Current is your best friend. Transferring money to and from your account is really easy.
This is the best fintech "bank" account, better than Chime and Citi combined, and as good as CapOne 360!
The features are terrific. My Current account makes banking easy and simple. Love the modern touches which are actually relevant and useful. Staff is friendly too. Very happy!
love this card! you get paid early and have overdraft protection, customer service are always pleasant and helpful
Find out what your money can do